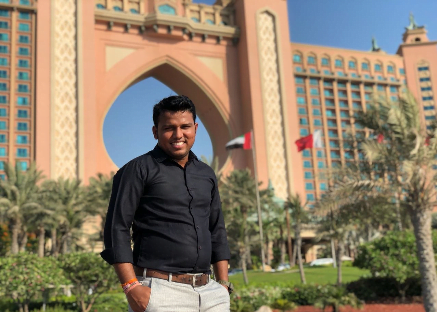 Aakash Chauhan
Service Engineer in IT and ELV systems.
Company: AI Tasnim Middle East LLC Oman.

• AT & T Cabling Systems: Certified installer for Structured Cabling Systems.
• Johnson Controls Tyso Security Products- Certified engineer for installation configuration testing and commissioning of Security Products.
• Hikvision: Certified Engineer for Hikvision Security Products.
VISHWAJEET MORE
Completed BE in Mechanical Engineering from Vishwaniketans iMEET Khalapur.
Presently Running Martial Arts Training Institute as "AMAZE ACADEMY OF MARTIAL ARTS" in Kharghar with 100+ students from last 2 years.
Acheivements :
• Working as an Instructor and Examiner at INDIAN MARTIAL ARTS FEDERATION.
• 2nd Dan Black Belt from INDIAN MARTIAL ARTS FEDERATION.
• 11 times gold Medalist 5 times Silver medalist and 3 Times Bronze medalist at State level Martial Arts Championship .
• 5 Times Gold Medalist at National Level Championship.
• In the Year 2011 represented India at Asian Championship in Sri Lanka Colombo and won Bronze Medal.
• 3 TIMES AWARDED AS IMF SOLDIER.
• Provide free training Sessions of martial arts Orphaned Students.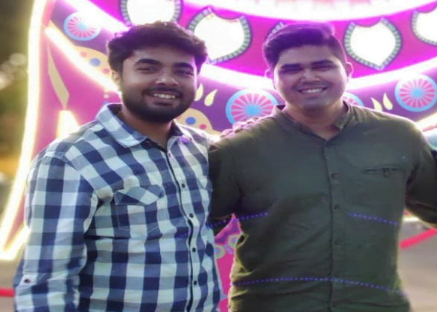 Pranav and Naman
The STARS of Vishwaniketan Incubation Center !!

Startup Jalsa held at IIT Hyderabad on 14th September 2019 is a startup platform on a mission to inspire and invest in entrepreneurial talent and helping founders build enduring businesses. 56 Start ups presented their pitch on this platform.
Mr Pranav Chaware ( Co Founder Director G.O.D. Guriji On Demand and Student at Vishwaniketan iMEET) have represented "Guruji On Demand" at IIT Hyderabad in an elevator pitch and are selected under the "Revenue Stage" Category for the next rounds to be held in Dharamshala in December 2019, where they will participate along with entrants from 4 different countries. The Revenue Stage start-up category is eligible for a funding upto INR 1 Cr !