Vishwaniketan &
The Student Promise
Vishwaniketan and The Student Promise have agreed to embark on a new journey to improve students' development and discover opportunities worldwide.
Our common goal is aimed at making career counselling accessible, relevant, and significant for all Vishwaniketan students to adhere to global recruitment standards, the student's personal assessment and what professional ambitions can be achieved.
Our collaboration includes a systematic career guidance and guidance via our extensive knowledge base, development center with over 500 courses, a variety of interactive workshops and focused events to reach these goals. This will be communicated throughout the year to students via
Vishwaniketan and The Student Promise's own channels.
All students will receive a Basic-account from Vishwaniketan to The Student Promise. A Basic-account consists of access to The Student Promise platform, access to an extensive Knowledge base and the Orientation phase to get familiar with the next (working) phases of in student's lives.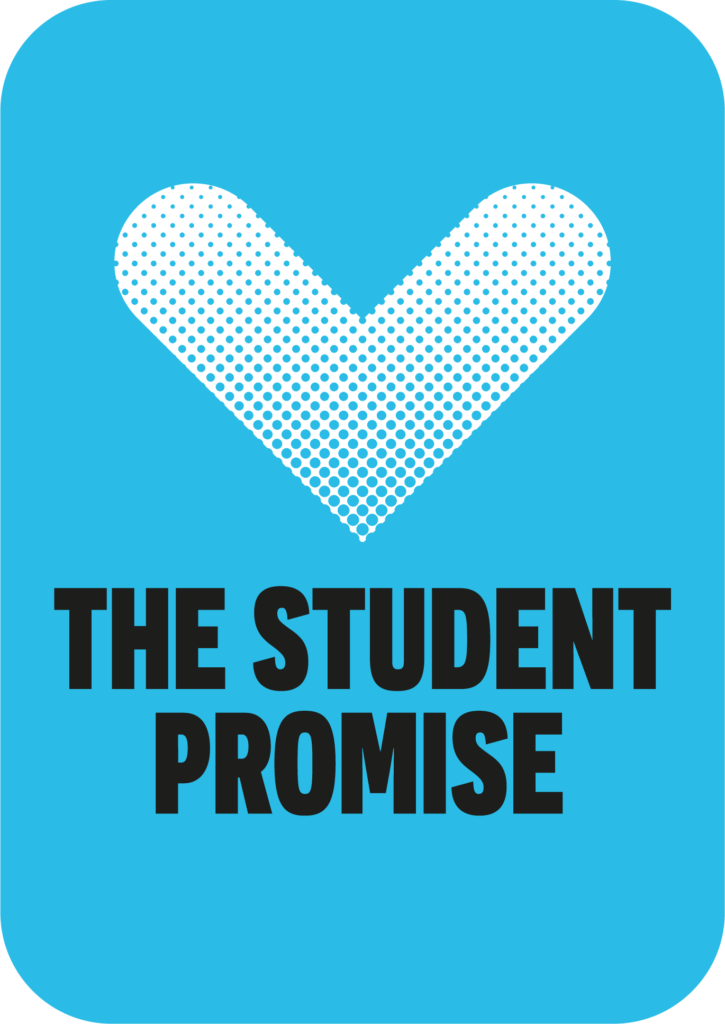 About The Student Promise
The Student Promise helps students like you to prepare for the next big step in your life and the first steps in your career.

The whole idea of 'work' and 'career' is blended and overlapping. It's not just about putting the
hours in and earning a salary; you've got greater ambitions than that. You would like a career that
aligns with life goals, that brings adventure, and that ultimately brings freedom.

The Student Promise is the platform that puts you, the student, back in control of that purpose.

We take you on a journey to help you find out what works for you.

We make ambitions possible, so you can get the most out of yourself in your career.

The Student Promise takes a full approach to 'life and career guidance' using your input from one
phase in your development journey to the next; to give you a full understanding of yourself and the
path you can take in life.

We help you know where you want to go, and then we help you get there.

They say every hero needs a guide. We promise to be the guide, so you can be the hero in your own
story.

The Student Promise. Be all that you can be
The Student Promise platform consists of career guidance and personal development exercises and tools.

In each step, you, as a student, are given the insights to further develop and prepare yourself so you
can progress further in your life. In short; to help you Be All That You Can Be.
Here's a closer look at your complete experience with us (steps & phases can vary):
What does a career actually look like?
Which culture works for you?
Who are you as a person? What makes you unique?
Which company is the right match for you?
Guidance throughout your working life
Relevant articles and information specific to your education, situation and needs
over 500 online courses to give you all the (future) skills your job requires
Earn rewards and credits to give away to charity, receive goodies or earn additional courses and bonus materials